The Woods Gift Set
Regular price

$13.00

Sale price

$13.00
The Woods gift set showcases our entire forest inspired catalog. This set is available in 2 ounce or 6 ounce tins and includes scents No. 1, No. 5, and No. 9. If you're looking for a gift for anyone that loves to spend time camping, hiking in the woods, or the faerie on your list, this is it! 
Scent Descriptions

No. 1 is inspired by many hikes in the woods and time spent with Mother Nature. Find yourself escaping to the rustle of leaves and snapping twigs beneath your feet. Hints of cedar, pine, juniper, and sage transport you deep into the forest. This scent marks the beginning of winter's hibernation in preparation for the regeneration of spring. No 1. is the comfort of crisp air, early orange sunsets, and sweater weather.

No. 5 is the comfort of the hearth and the familiar flames of a roaring fire. This rich, woody scent will leave you mesmerized by licks of cedar, frankincense, myrrh, and mint. While you feel the warmth spread around you, kick back with a good book and a bold wine or use it in a grounding practice. As it anchors, it reminds you that peace is never far away.
No. 9 is laying under the Northern Lights in wintertime. Envision yourself in the north with a night sky so clear, the stars are all the light you'll ever need. Greens, purples, and blues sway above as you smell the cypress, pine, lavender, and cedar rustling through the trees. If these lights had a scent, trust us, this would be it.
Product Description
2 oz. tins are sample sized. The tins are roughly 2 inches in diameter and 1.5 inches tall. Maximum burn time is approximately six hours.
6 oz. tins are great for small rooms and gifts. The tins are roughly 3 inches in diameter and 2 inches tall. Maximum burn time is approximately 10 hours.
All of our ingredients are the highest quality and sourced in the United States. Have questions? Contact us!
Hurry, only 5 items left in stock!
Share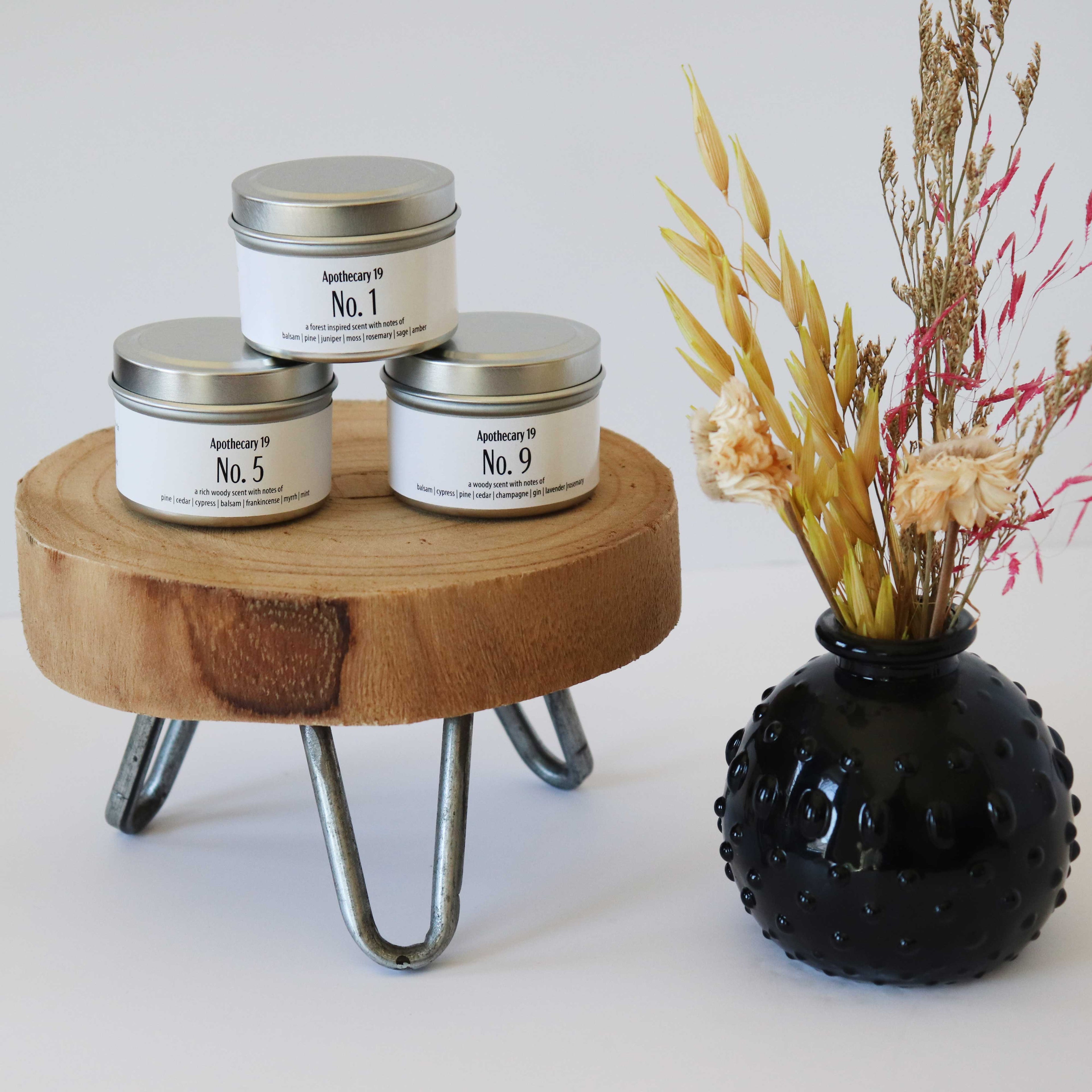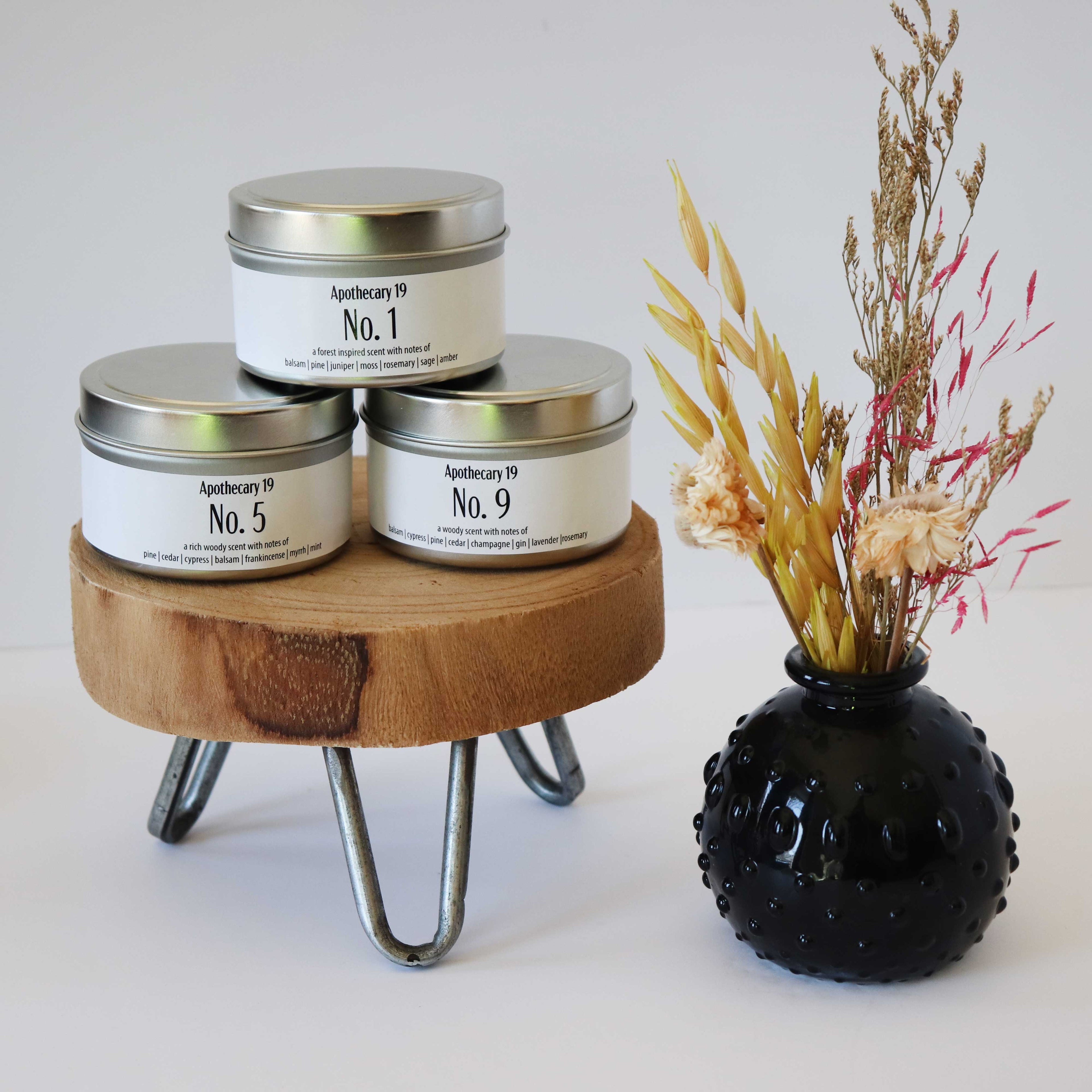 Dreamy!
I am loving all three of these dream scents! The size is perfect for traveling! I will purchase again!