No. 13 - a scent inspired by the path of night
Regular price

Sale price

$6.50
When I launched Apothecary 19 last year I knew I wanted save No. 13 for this spooky season.
No. 13 is a scent inspired by the path of night. A love letter to my absolute favorite season of the year - the season of the witch.
Homage to our aunties. And to our grandmas who weren't witches, but were superstitious. 😉 To the thinning of the veil, and the return to the dark part of the year. A time for resolutions for the year ahead. A time for contemplation and rest after the harvest.
It's the smell of spells—incense, sweet tobacco, the crisp air of a full moon's night, and the cauldron's spent ashes.
Blessed Samhain, y'all!
Scent Profile
Top Notes: cloves, citrus peels, ozone
Middle Notes: oakmoss, cypress, pine, sage
Base Notes: smoke, tobacco leaves, cedar, rosemary
Product Description

This candle is a blend of coconut and soy waxes.

Product Description

2 oz. tins are sample sized. The tins are roughly 2 inches in diameter and 1.5 inches tall. Maximum burn time is approximately six hours.

6 oz. tins are great for small rooms and gifts. The tins are roughly 3 inches in diameter and 2 inches tall. Maximum burn time is approximately 10 hours.

11 oz. ceramic jars are great for any space. Our current inventory is black matte. They are roughly 3.5 inches in diameter and 3.75 inches high. Maximum burn time is approximately 40 hours.
Candle care

Initial Burn 

The first time you burn your candle sets the tone for how it will burn for the rest of its life. Burn the candle until the wax pool (the melted part around the wick) reaches the edge of the jar or tin. This will prevent tunneling and wasted wax. It will take approximately 1-1.5 hours.

General Care + Safety

Always keep the wick trimmed to 1/4 inch. Occasionally, wicks will mushroom, this is a black cap at the end of the wick that resembles a mushroom. If present, make sure to remove prior to burning. Keep the candle free of debris, even the wick trimmings. 

Don't burn your candle near flammable stuff (curtains, we're looking at you) or leave unattended. Definitely don't burn any candles when you're sleeping. 

Don't burn the candle all the way to the end. Leave about 1/4 inch of wax at the bottom of the vessel. This will keep the vessel from getting too hot and potentially damaging the surface it is sitting on.
Share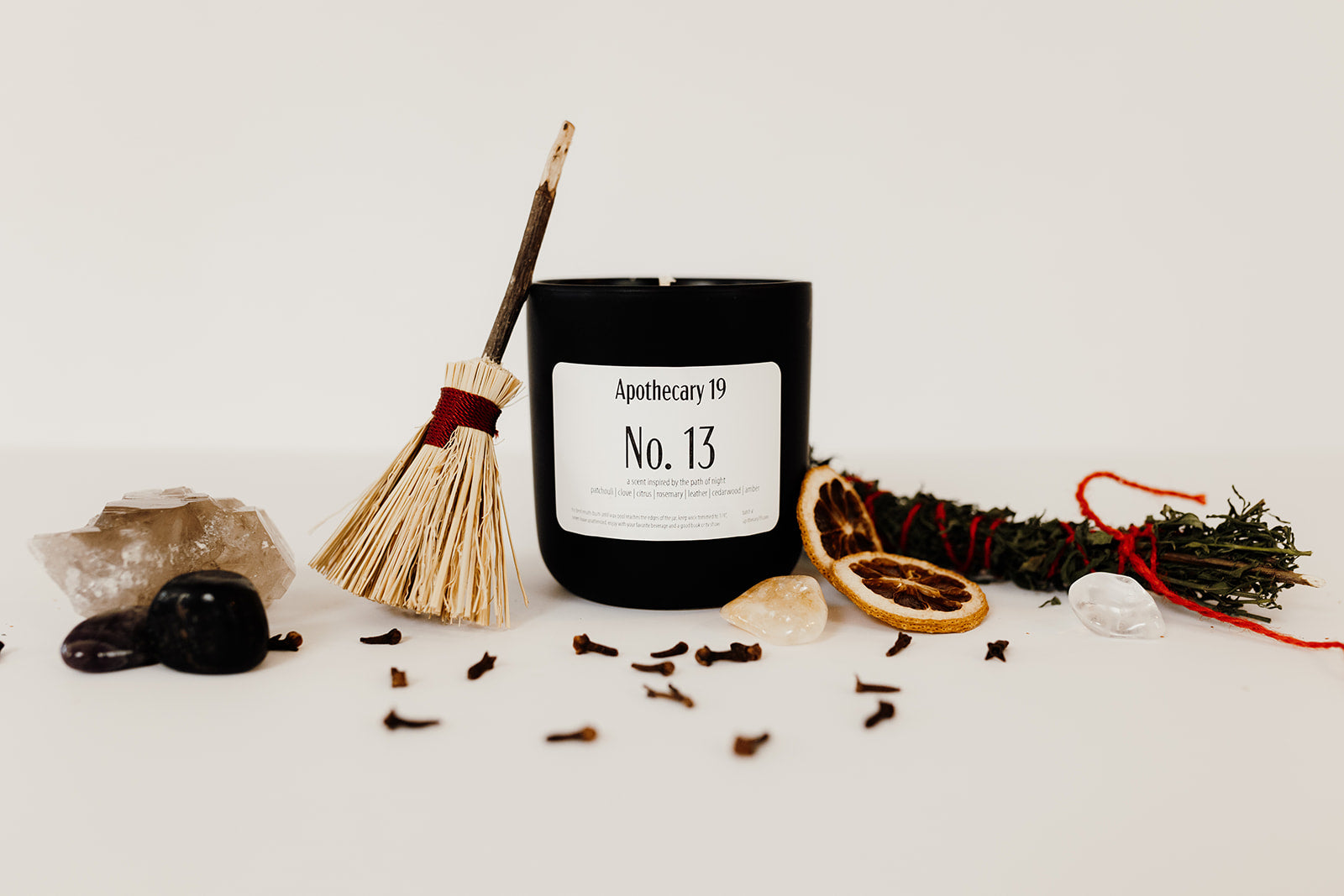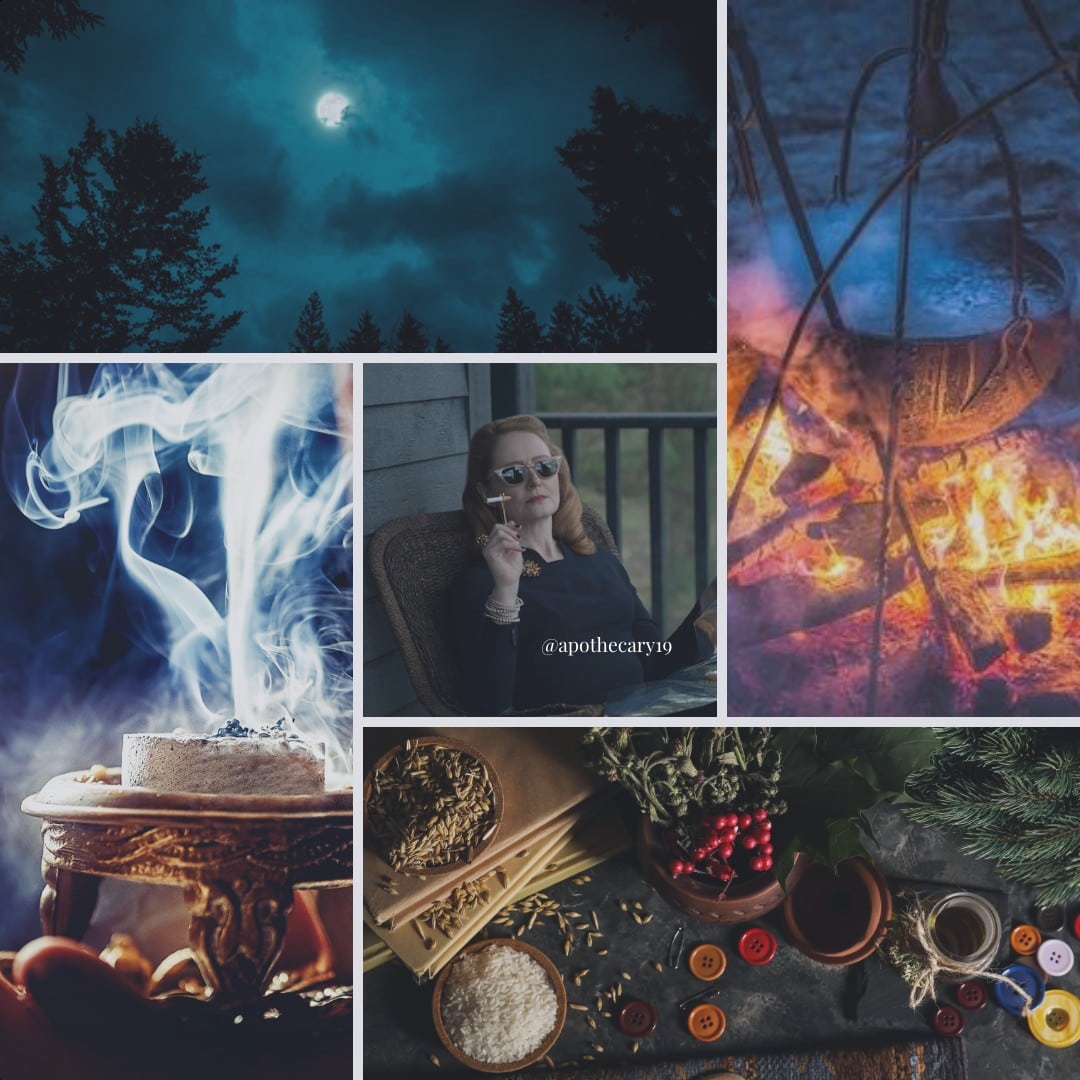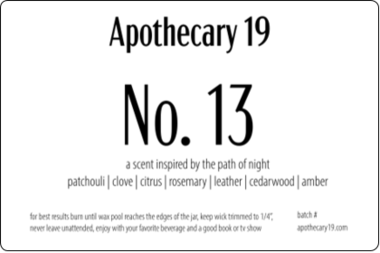 Beautiful scent!
This is such a beautiful blend of scents! Perfect for fall.
The Scent of the Season
Absolutely AMAZING candle that is the perfect scent of a fall night. Can't get enough of it.
Absolutely adore
It's everything I could want from a candle and more! Would recommend to anyone who loves the unique and inspired!