Deluxe 25 Days of Self-Care
Regular price

$480.00

Sale price

$375.00
As we slip into the busiest, and often times most stressful, time of year, it's time to treat yourself! A play on the advent calendars you might have had as a kid, this grown-up version offers a daily intention/meditation to keep you grounded during the holidays along with a little self-care treat that is sure to make you feel good. 
This is a pre-order that will ship in mid-November to be delivered by 11/25.  Pre-order available 8/1-9/30
Each Deluxe 25 Days of Self-Care box comes in a 12x12x10 black Apothecary 19 shipping box with 25 boxes and 25 cards for each day of self-care. This box includes a combination of full-size and sample sized products worth $480. Think 6 oz tins and a full size jar candle, 4 oz oils and 12 oz. salts. There are several products included that are exclusive to the 25 Days of Self-Care box. 
For those that don't take baths or have a tub, alternate instructions are available to use the bath products. 
Please note, listing photo is for display only.  
Each Box Includes:
Exclusive scents and products that you can't get anywhere else

Daily intentions and self-care prompts
Custom goodies from my favorite makers and artists

Exclusive Apothecary 19 merch
Hurry, only 18 items left in stock!
Share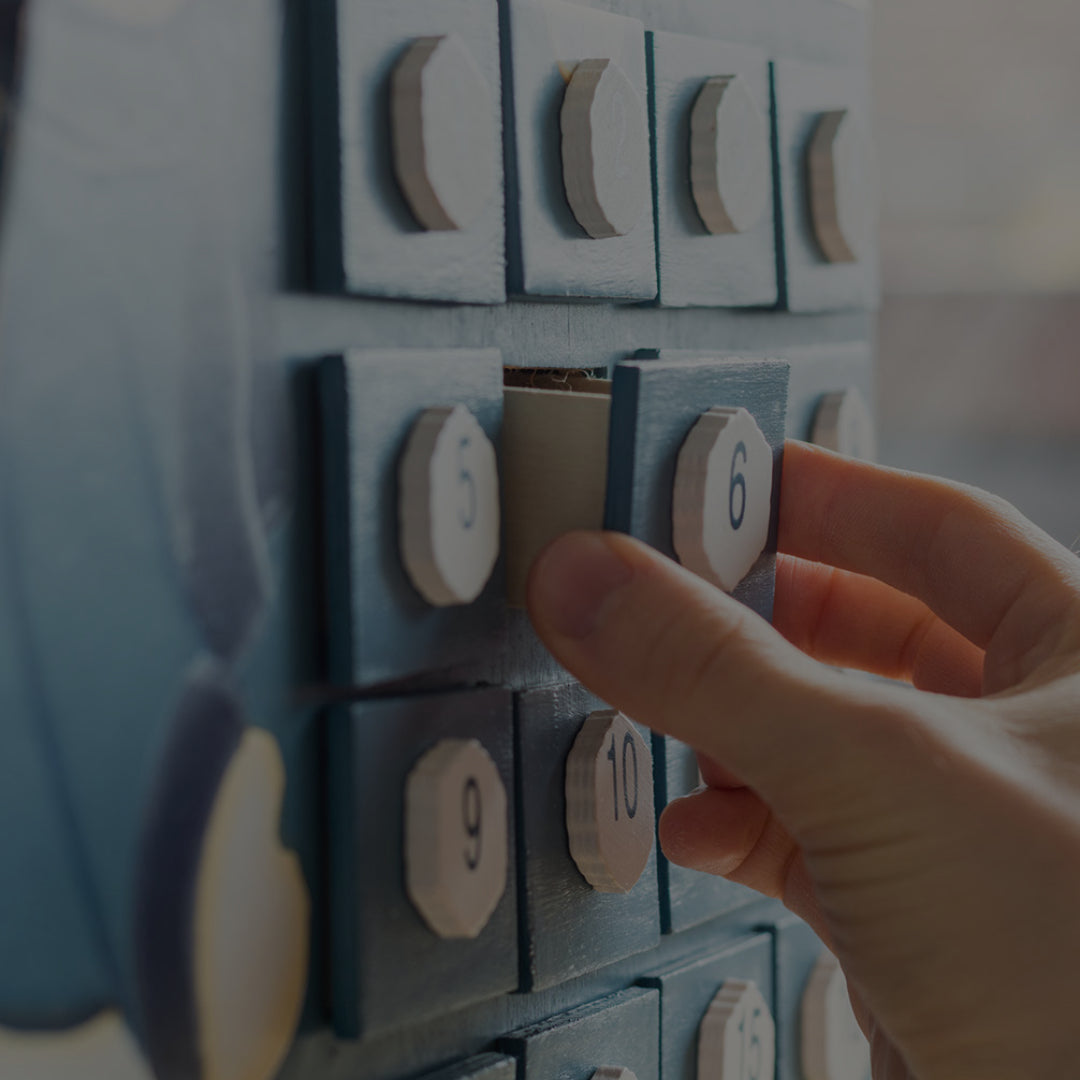 A Delightful Countdown with Warmth and Fragrance
I purchased the 25 Days of Self Care Box in 2022 and absolutely adored it. It was the highlight of my season to open every day's package and brought wonder and excitement to my daily routine. The box combined the joy of anticipation with the soothing embrace of self care during a hectic time of year. Apothecary 19 packages smell amazing before you even open them, and all products are always intentionally packaged and numbered. Each day had a different fun scent and a thoughtful intention card to reflect or meditate on. The box was a mix of the products in Apothecary 19's shop, a truly impressive variety of scents for everyone. I love this company for the quality of the candles, and that quality shone in this box. Each one is handcrafted to perfection, evident in the way they burn cleanly and evenly. It always feels like a ritual to use these products. This self care box would make a thoughtful gift for loved ones or a well-deserved treat for yourself. If you're seeking a fun and immersive way to embrace the holiday spirit, look no further.
25 Days of Gifts to Enjoy All Year!
There is nothing better. I was excited every day to open my gift and each one was delightful. But what's better is that they've lasted all year. It's August, and I just lit a candle from the box. I use the keychain every day. I sent boxes to my sister and best friend as well, and they were thrilled. I'm still getting texts about the next-level body products because they love them so much.
The box was assembled with products I love and I can't wait to do this every year!