Amaris — a scent inspired by The Night and Its Moon
Regular price

Sale price

$28.00
"Amaris had always smelled like juniper. It was the sweet, lingering scent of the forest and the melting snow that signaled the end of winter." (The Night and Its Moon, Book 1, chapter 3)
Scent Profile
Top Notes: juniper, pine and eucalyptus
Middle Notes: green floral and cypress
Base Notes: sage, oakmoss, and cedar
Product Description

This candle is a blend of coconut and soy waxes.

Standard - a matte ceramic jar that measures  3.75" high and 3.5" in diameter. Your candle will have 11 oz. of wax by weight.

Burn time is approximately 40 hours. (best value)

Junior -  a medium sized candle tin that measures 1.65" high and 2.81 " in diameter.

Burn time is approximately 10 hours. 

Limited Edition - The limited edition candle is a coconut soy wax blend that comes in a matte tumbler jar with a warm gold interior. Each candle has a white film label with the scent description and batch number. The tapered jar measures 3.5" high and roughly 3" in diameter. When lit, the gold lining reflects a soft warm glow. Burn time is approximately 32 hours.
Candle care

Initial Burn 

The first time you burn your candle sets the tone for how it will burn for the rest of its life. Burn the candle until the wax pool (the melted part around the wick) reaches the edge of the jar or tin. This will prevent tunneling and wasted wax. It will take approximately 1-1.5 hours.

General Care + Safety

Always keep the wick trimmed to 1/4 inch. Occasionally, wicks will mushroom, this is a black cap at the end of the wick that resembles a mushroom. If present, make sure to remove prior to burning. Keep the candle free of debris, even the wick trimmings. 

Don't burn your candle near flammable stuff (curtains, we're looking at you) or leave unattended. Definitely don't burn any candles when you're sleeping. 

Don't burn the candle all the way to the end. Leave about 1/4 inch of wax at the bottom of the vessel. This will keep the vessel from getting too hot and potentially damaging the surface it is sitting on.
Share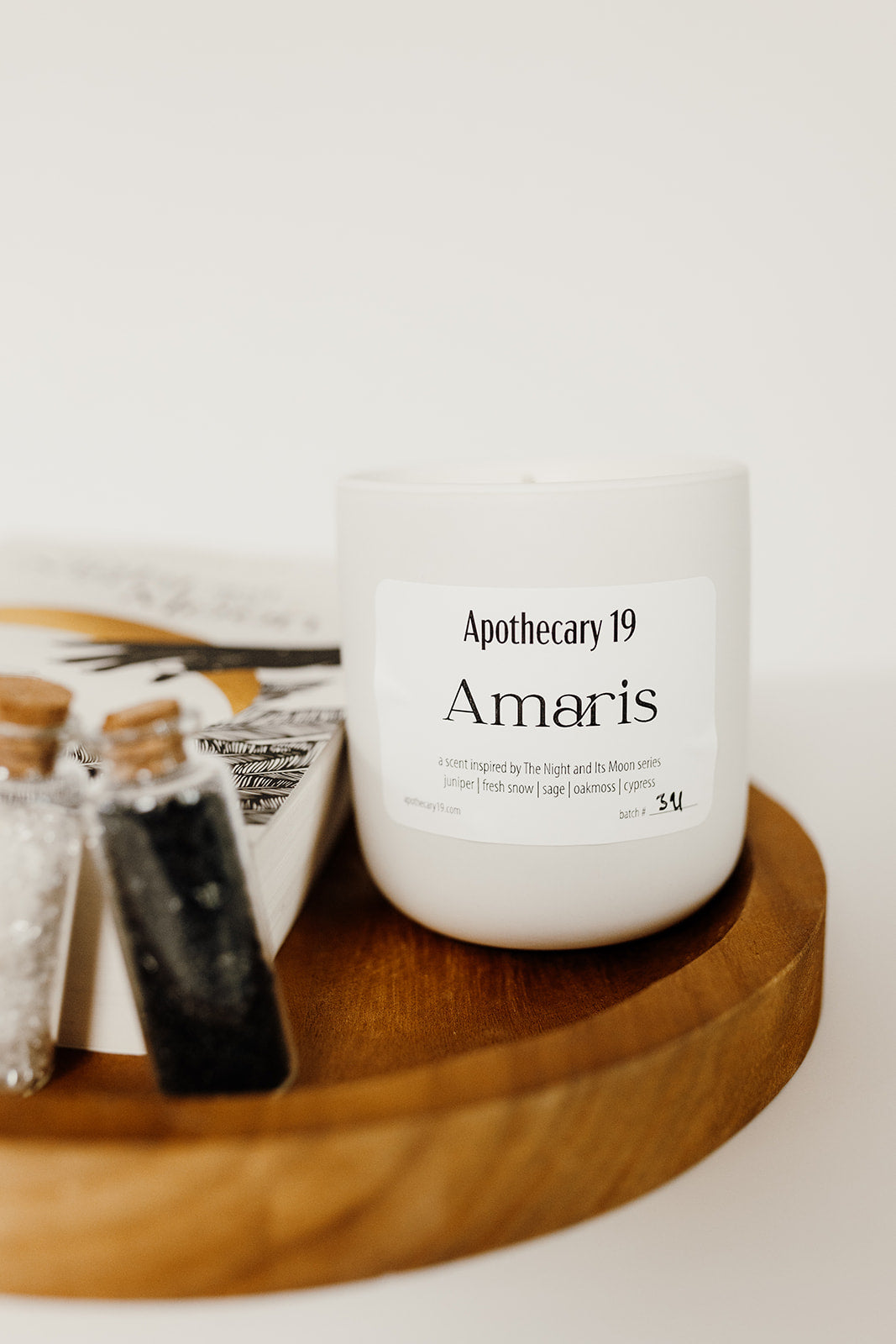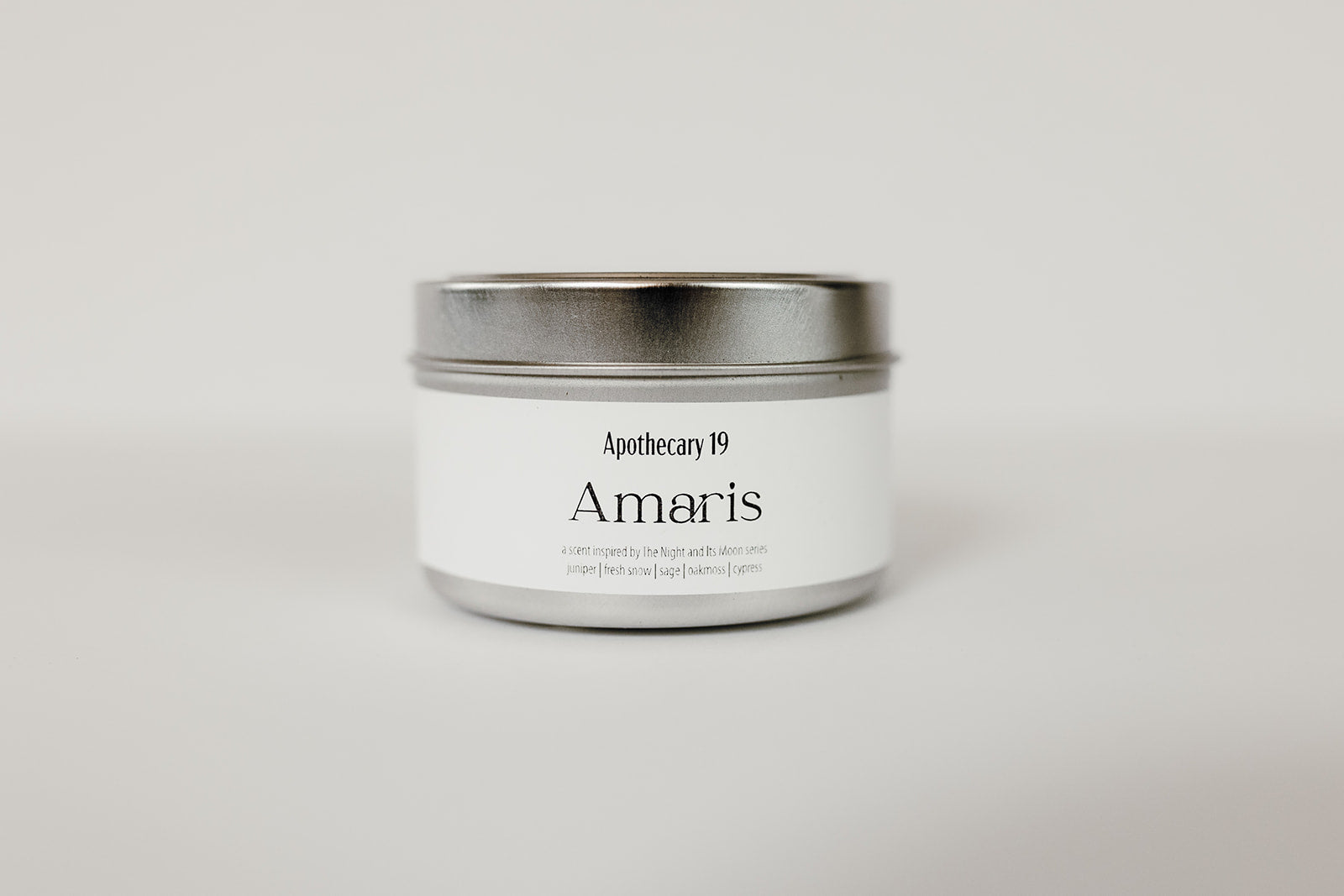 The best candle idea I've ever seen
I LOVE LOVE LOVE this scent!! The Nox one is great too but this one is definitely among my top favorite candles of all time!! The book series is fantastic but the candles just add a layer of immersion that you can't beat! I can't wait to see what the maker comes up with next!! ❤️
A great candle!
I loved this candle scent and the packaging/tin was very nice as well. The super sweet note also added a personal touch that made it even more special and lovely!! 😊
DIVINE!
I am so obsessed with this scent. I bought one candle initially but after it came in, I ordered 3 more plus the perfume plus the linen spray. It's SO GOOD. My kids even ask for me to spray it on their pillows at night. I get so many compliments on the candle and I've already bought it as gifts for friends who have also loved it! Don't even hesitate. You need this scent.
Love this
This candle is as magical as the character it was made after. I've never enjoyed candles with overpowering evergreen scents but this is the perfect mixture of sweet and earthy and light. I prefer this one over the Nox candle which I also purchased. I highly recommend this one! I hope they never stop making this scent, I will continue to buy it for a long time. I burn it all the time in my home.
I love it!
I bought the smaller size because I'm never too sure about juniper scented products, but after reading The Night and it's Moon and loving the Nox candle I needed to know what this one smells like—and it's AMAZING. Very light and fresh and unsurprisingly smells really good with the Nox candle. I may need to buy the full sized version in the future.